Being married to a keen kitesurfer means that our holidays destination choices are often based upon wind forecasts.  Chasing some early spring sunshine (and wind) we recently went to the breezy and beautiful island of Fuertventura for a week of watersports and fun with friends.  All bags in photos www.seatthreads.com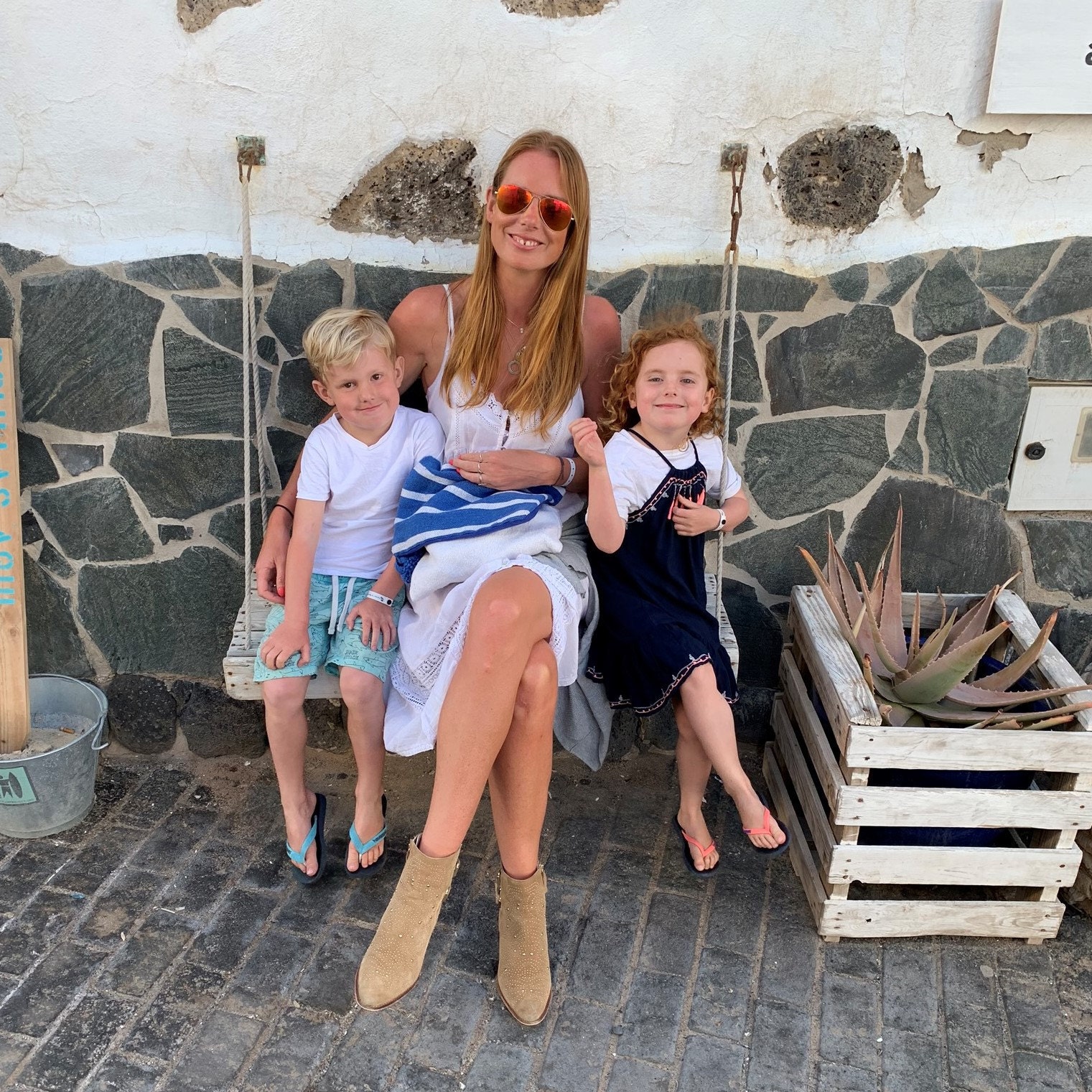 STAY 
We opted for the family friendly Pierre Vacances hotel in the north of the island, positioned between the surf beaches in El Cotillo and the Kitesurfing Flag Beach. The apartments here were perfect for a family of four and the rest of the facilities at the hotel were excellent, especially Yolo Riders, the onsite watersports centre.  
There are also some amazing rental properties around the island too if you are looking for a bit more privacy, check out Airbnb and Zalia Retreats. 
Wherever you stay, having a rental car will mean that you make the most of the island. 
EAT 
Being an island, Fuerteventura is all about the seafood!  
This rustic seafood restaurant overlooking the quaint old harbour in El Cotillo was so amazing we ate there twice during our stay. The seafood is fresh and tasty and the sunset views and vibe was perfect. The kids loved the blue cow in the restaurant and walk a little further past the restaurant to find some stunning surf photography on the walls by local surf photographer Pablo Prieto.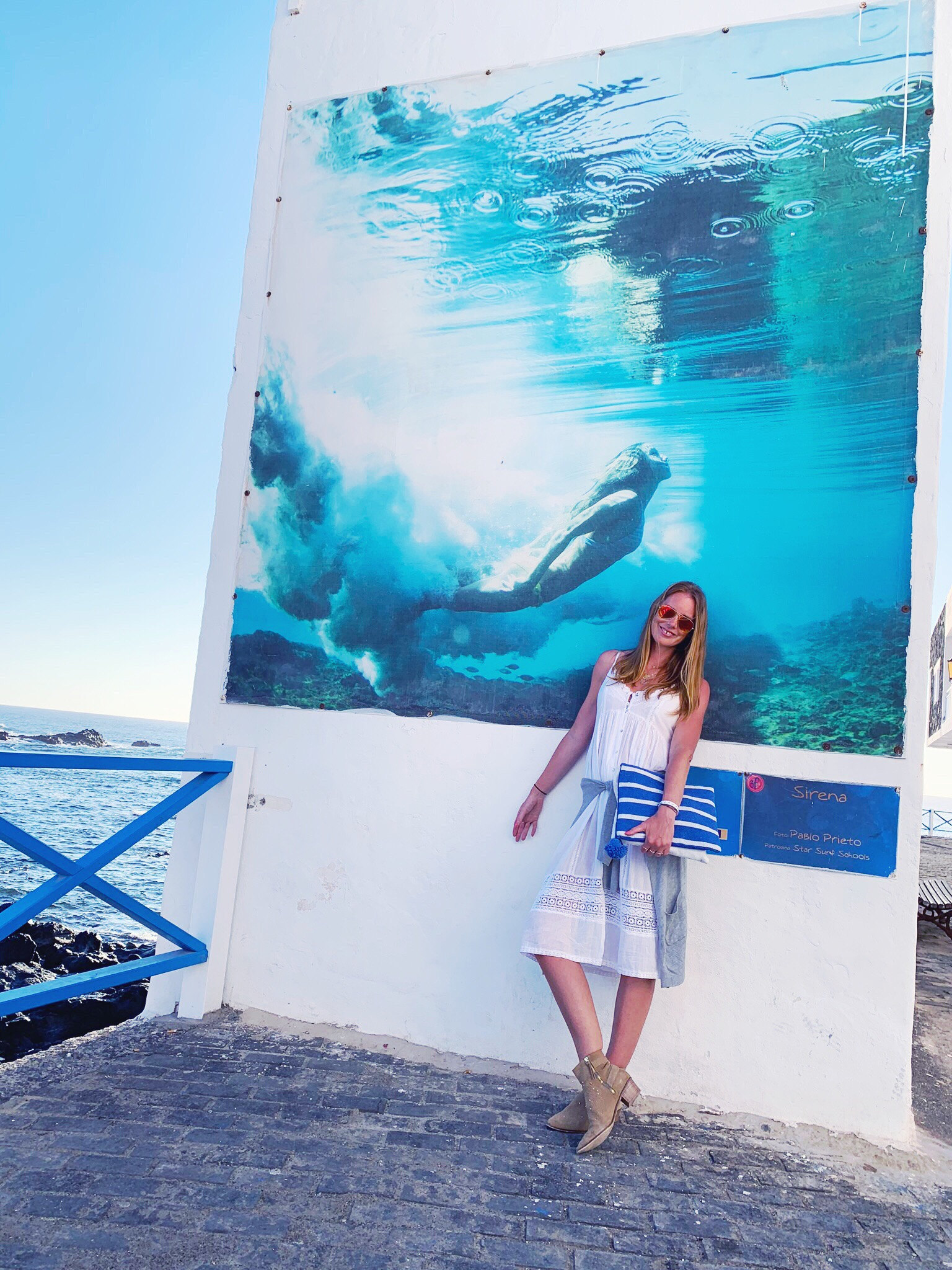 For laid back eats in a truly volcanic setting head for Fuerte Vida in Lajares.
SHOP 
The cool little town of Lajares has a small artisan market on a Saturday morning, a selection of surf shops and some lovely stores such as Mouja selling baskets (a girl can never have too many), jewellery and homewear.  The Clean Ocean Project, which works to keep the island's beautiful waters and beaches clean, sells eco-friendly clothes and products in its stores in El Cotillo, Corralejo and Lajares.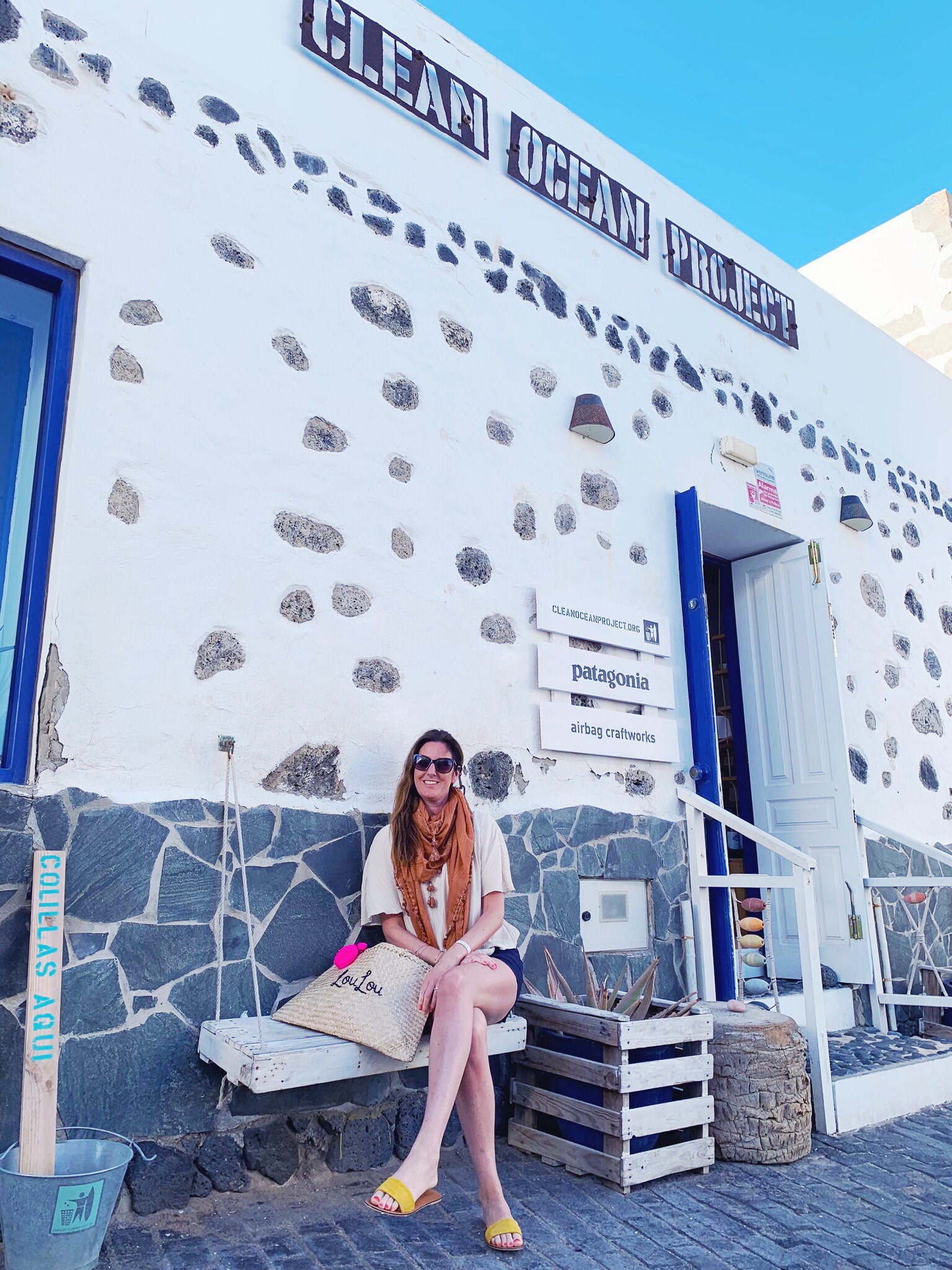 DO 
Surf 
Fuerteventura is also known as the Hawaii of Europe, named so for its volcanic geology, but also for its world class surfing. Beginners can catch their first waves with any of the excellent surf schools and camps on the island.  We went with the excellent Yolo Riders based at our hotel, but you don't have to be staying there to use the surf school.
Kitesurf 
My husband and his friend spent many happy hours kitesurfing on Flag Beach whilst my friend, the kids and I enjoyed the white sands of the beach from behind one of the many wind shelters built on the beach from volcanic rocks.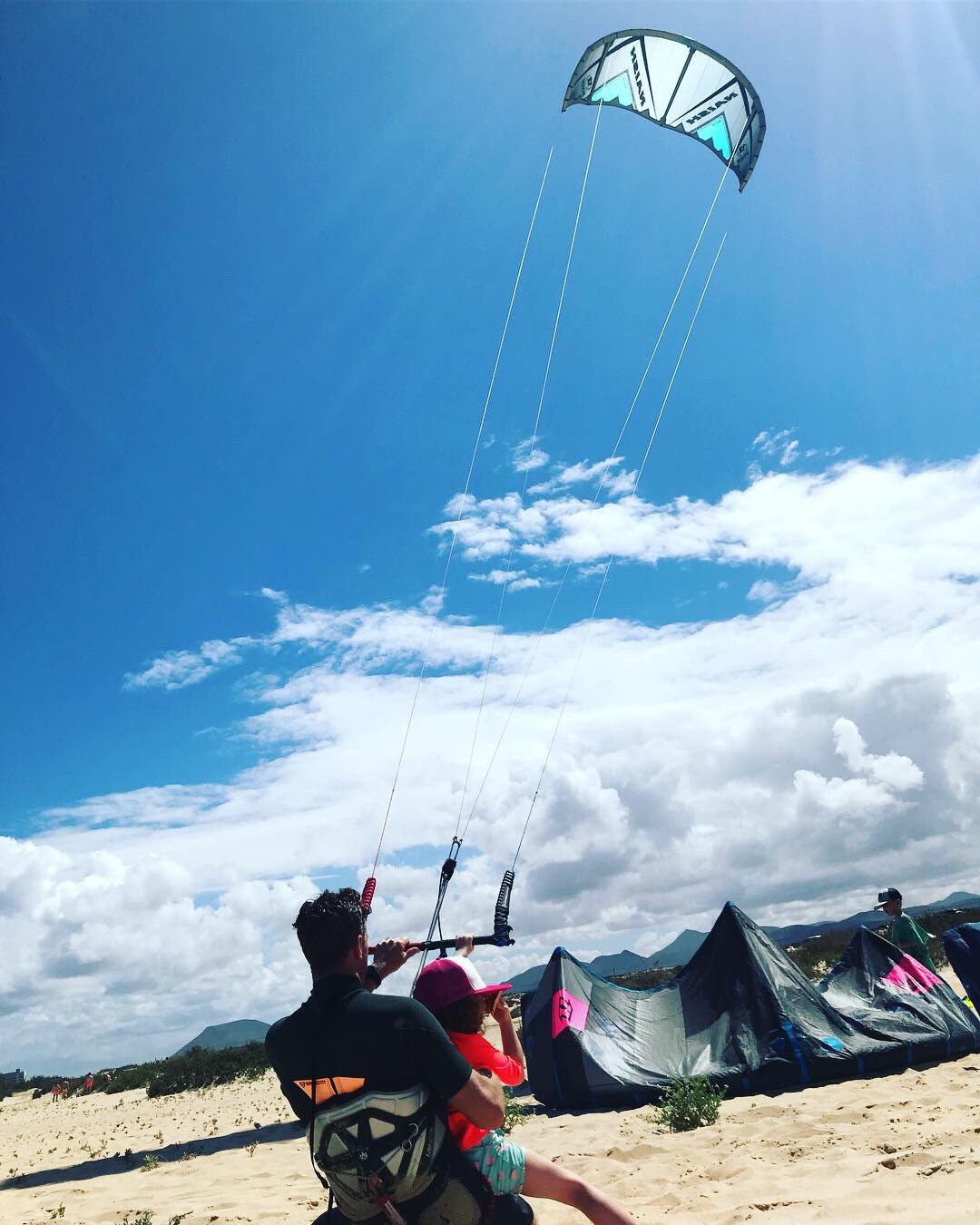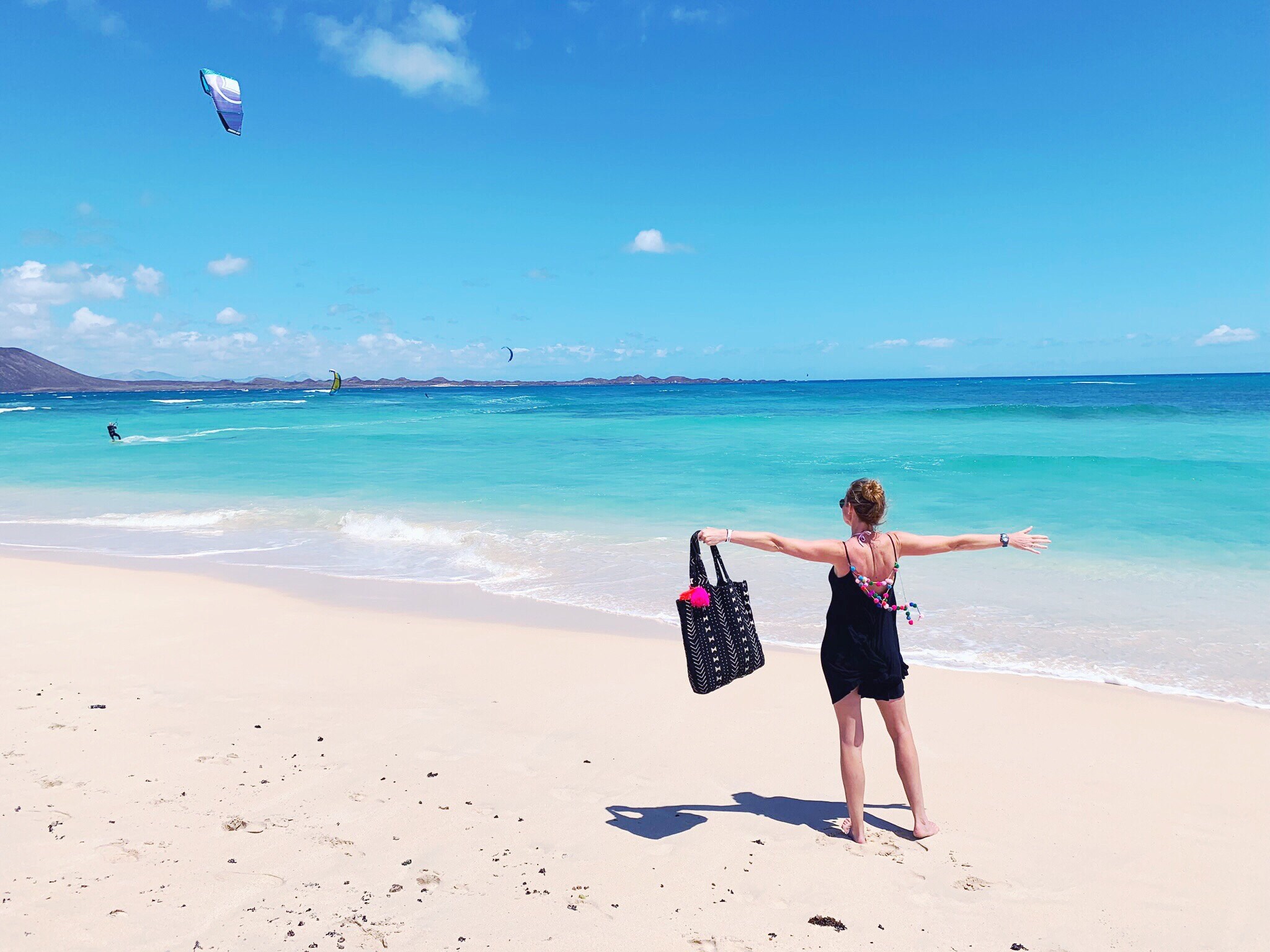 SUP 
On the rare days that there are no waves or wind on the island Stand Up Paddleboarding is a great way to get out on the water. We even tried SUP fitness on paddle boards in the hotel pool.