We made these party hats with the card we marbled (see previous post for how to do marbling), but you could use any patterned card or plain card to decorate: 
🌸 Use a plate approx 28cm in diameter, place half way onto A4 card with bottom edge of plate touching bottom edge of the card. Draw around the edge of the plate creating a part circle. Repeat on other side of card, each A4 piece makes two hats.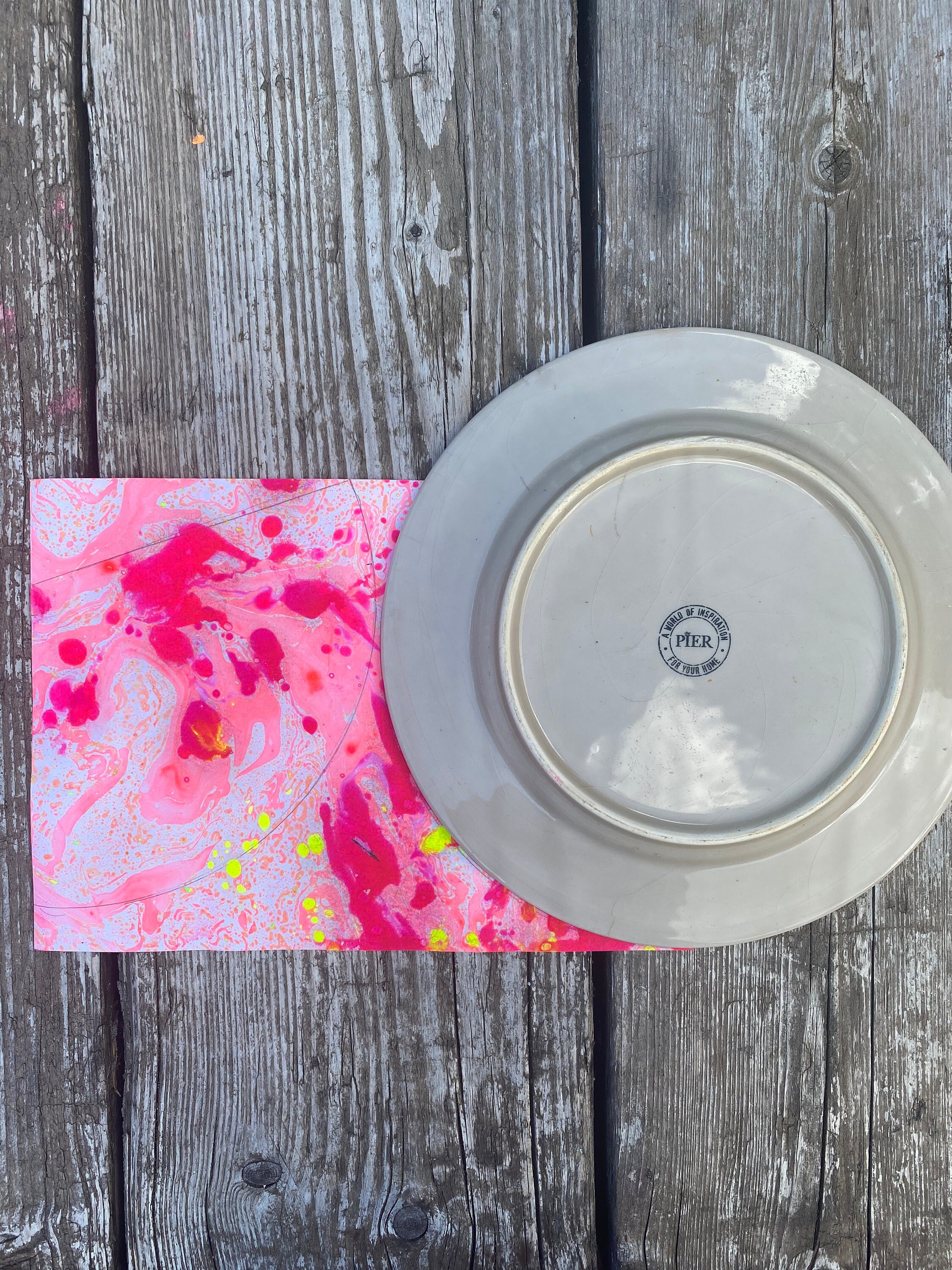 🌸 Measure up from the card corner half of the plate diameter (14cm) and mark a point. Draw a line from this point to the round edge (it should also measure half of the plate diameter, 14cm).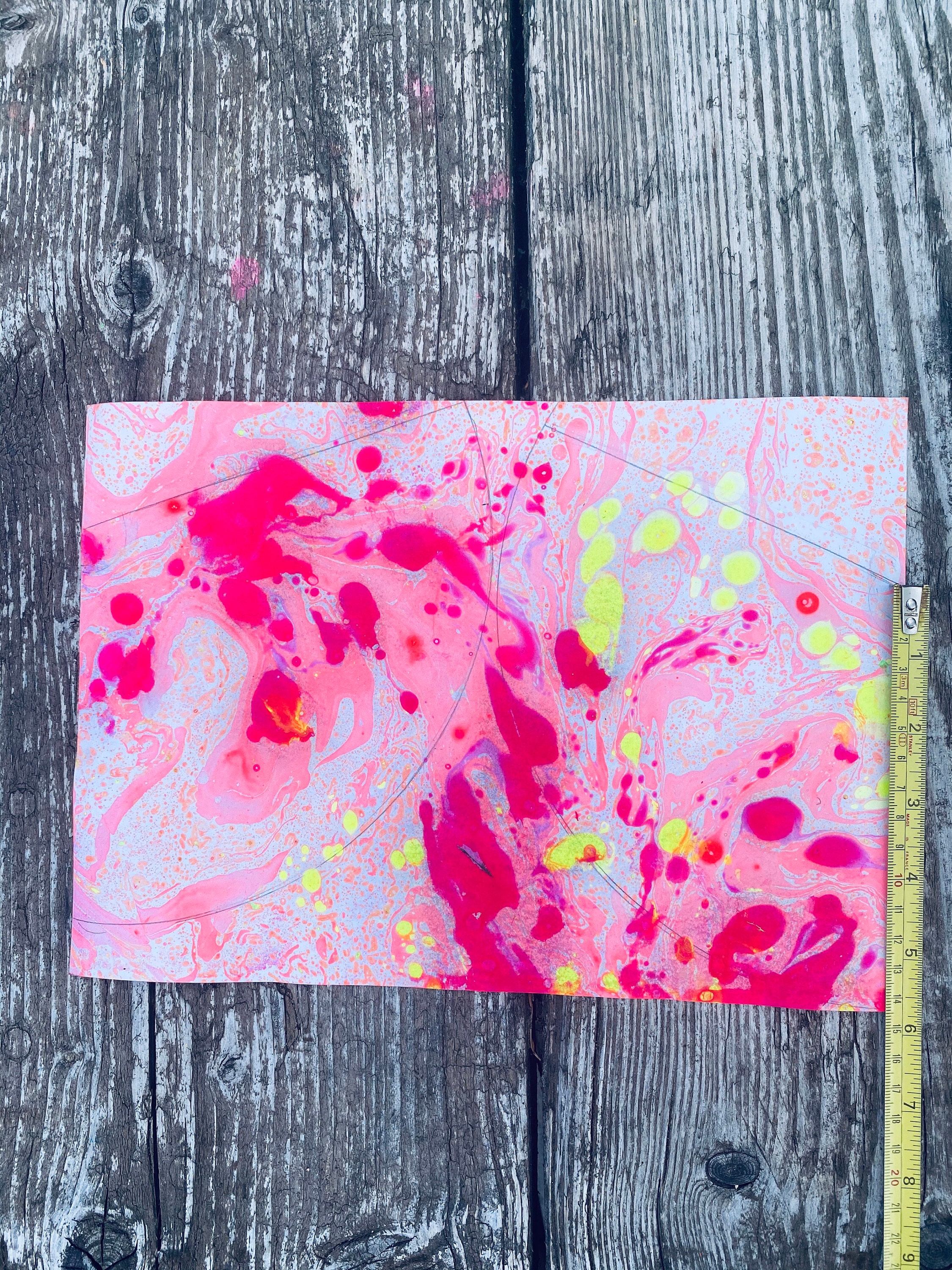 🌸 Draw a small semi-circle below the point and cut out whole shape, adding a scalloped pattern to the bottom if you wish.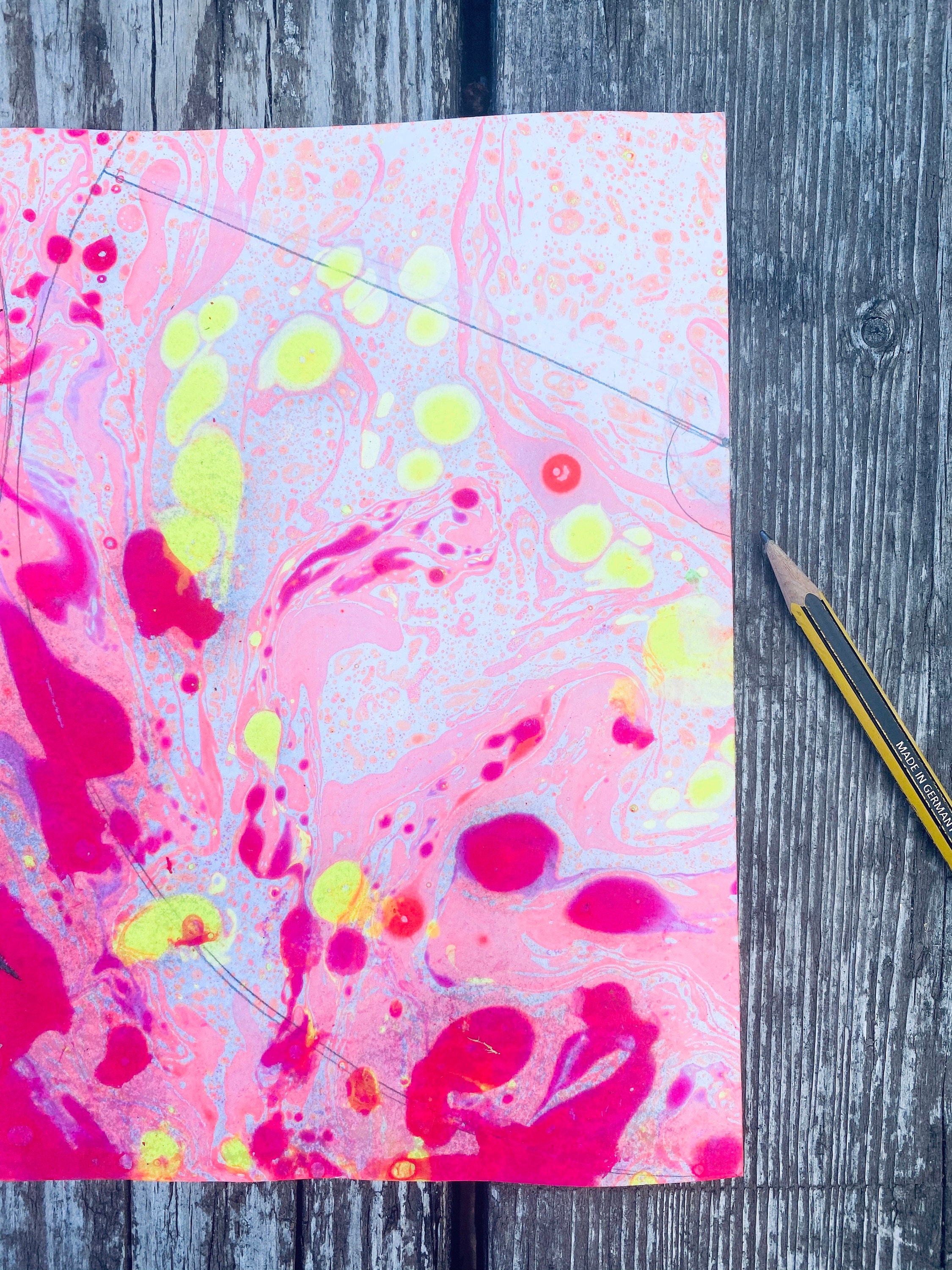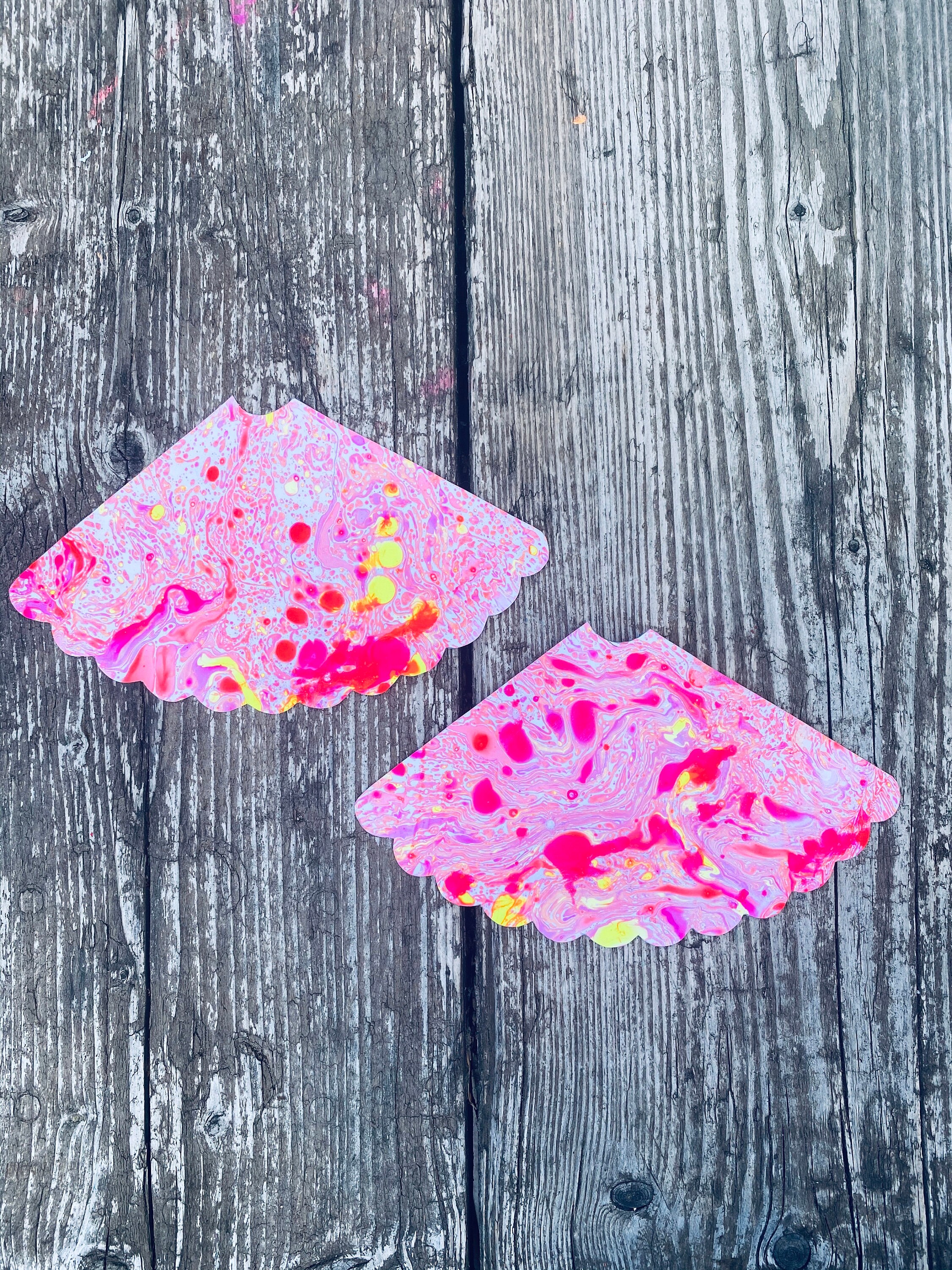 🌸 Roll and glue straight edges together, add a Pom Pom, feather or decoration to the top if desired and thread wool through either side to form ties.