In 2018 I stepped back on the Brittany Ferries boat from Portsmouth to Santander for the first time in over 30 years. I was nostalgically comforted by the fact that not much has changed on these ships; the same crew uniforms, retro cafeteria food and old-school duty-free stock brought back some fun memories of doing the same trip years previously to visit my step-sister who then lived in Spain. The Bay of Biscay also hasn't changed though, and this can be a long and rocky crossing!  
Rioja 
After 24 hours at sea, we arrived into Northern Spain and headed for the gorgeous Hotel Teatrisso we had booked in the pretty town of Cuzcurrita-Río Tirón in Rioja. We spent a day here exploring the villages, sampling the wine and trying to practice my limited and underused Spanish.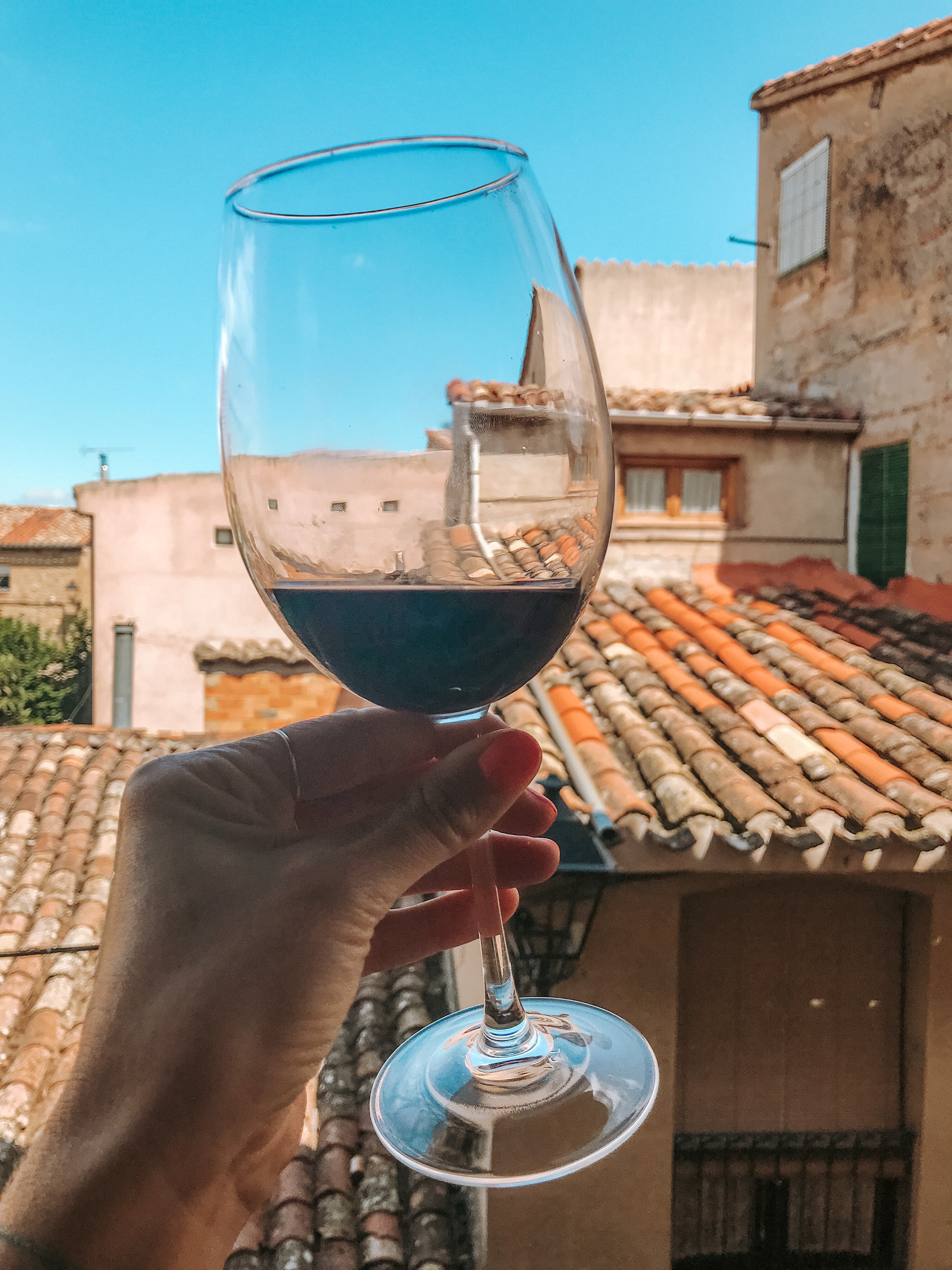 San Sebastián  
A short drive north brought us to San Sebastián. We stayed in a questionable campsite outside of the city, and having discovered after an hour of circling the streets that absolutely no car park in the centre of San Sebastián is suitable for a pick-up truck with a surfboard on the roof, we retreated and took the train into the city. San Sebastian is a cool place and I wish we had more time to explore the fabulous pintxos bars the city is famous for.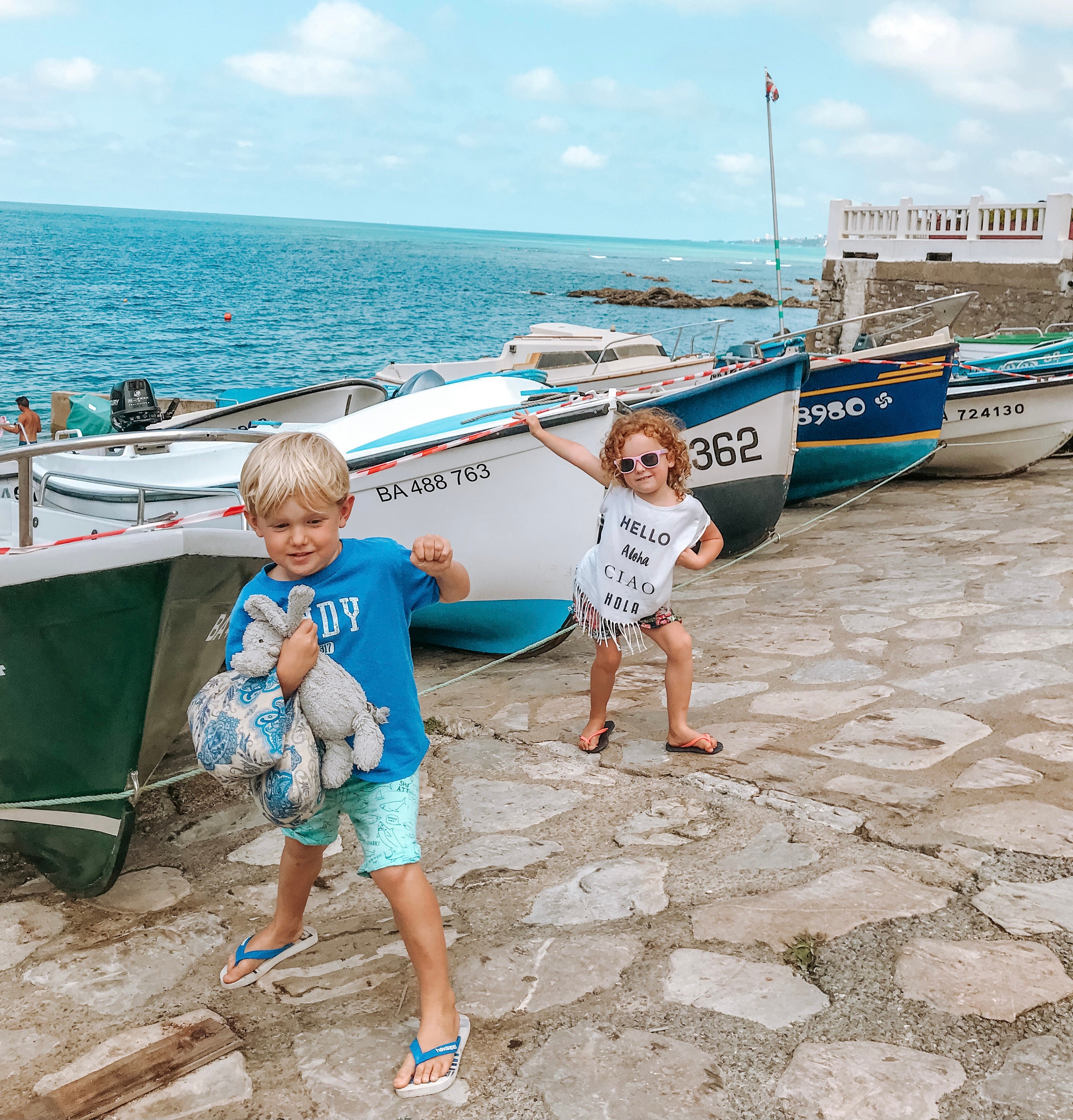 Biarritz 
Heading north along the coast through the Basque region and into France we stopped at pretty Guéthary for an amazing seafood lunch.  Having discovered in San Sebastián that city centre destinations are best enjoyed from hotels rather than campsites; we enjoyed an overnight stay in Biarritz under a roof. I fell in love with this surf vibes French town especially La Grand Plage backed with chic stripy umbrellas and fronted with endless waves which I attempted to ride but had just as much fun tumbling under. The boutiques are the epitome of beach chic with endless espadrilles for sale on every corner. Rue Gambetta comes to life in the evening and you're spoilt for choice with the eateries; we loved ceviche bar Saline.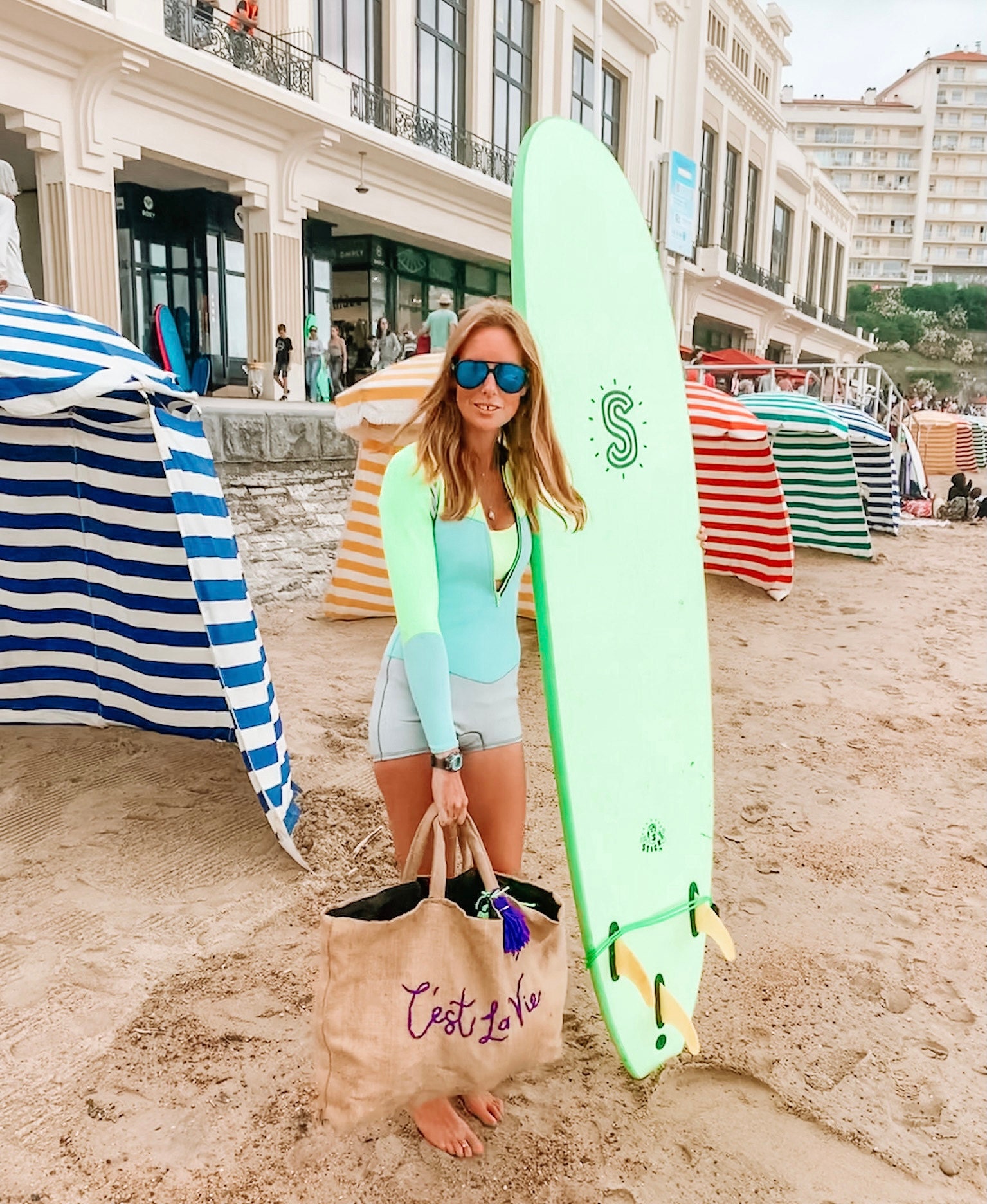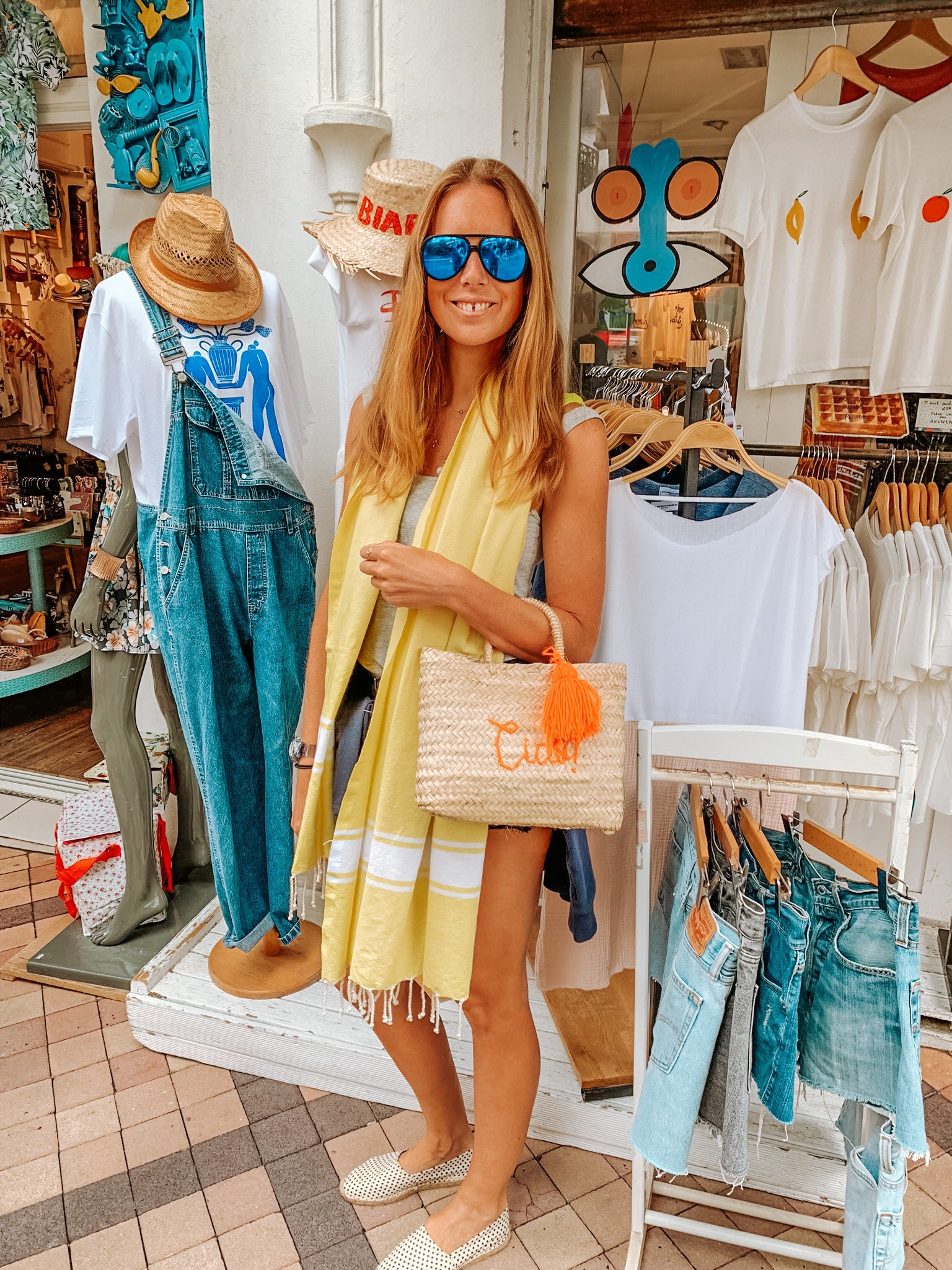 Moliets-et-Maa 
My husband always recalls that during his childhood camping trips they would just turn up at farms to camp and never needed to make a booking. But it is no longer the 1980s, and driving around searching for campsites in August without a reservation anywhere is a mistake we won't make again! Having tried various rammed campsites and asked several bemused farmers north of Biarritz, we struck lucky with the Camping Huttopia Landes Sud. Huttopia has since become my go-to for French campsites with beautifully kept sites across France, the vibe is spacious, chilled and clean. Most have swimming pools but not a water slides circus to go with it. We stayed here for over a week from where we enjoyed sandy days at the endless beaches of Hossegor, Moliets and my favourite Messanges, as well as lake days at Étang de Léon.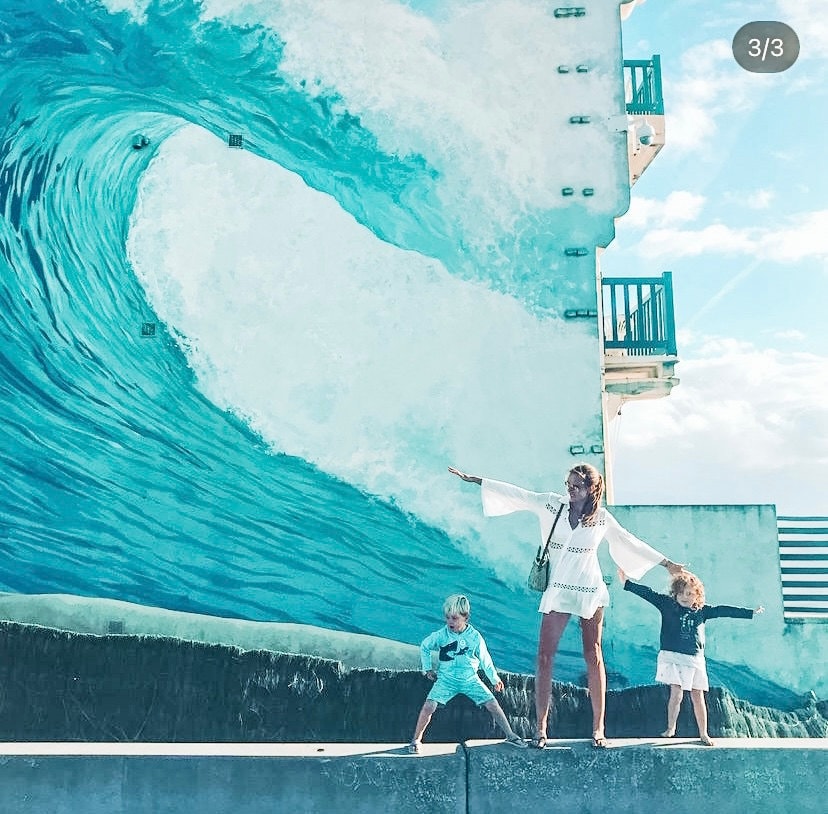 Lac d'Hourtin-Carcans 
It was time to meet up with some friends! The lovely Huttopia people organised for us to stay at their site further north at Lac d'Hourtin-Carcans, a stunning lake and one of France's largest. The campsite is a short walk from one of the lakeside beaches, so close to the surf battered beaches of the west coast and yet so far with perfectly calm waters for swimming and paddle boarding.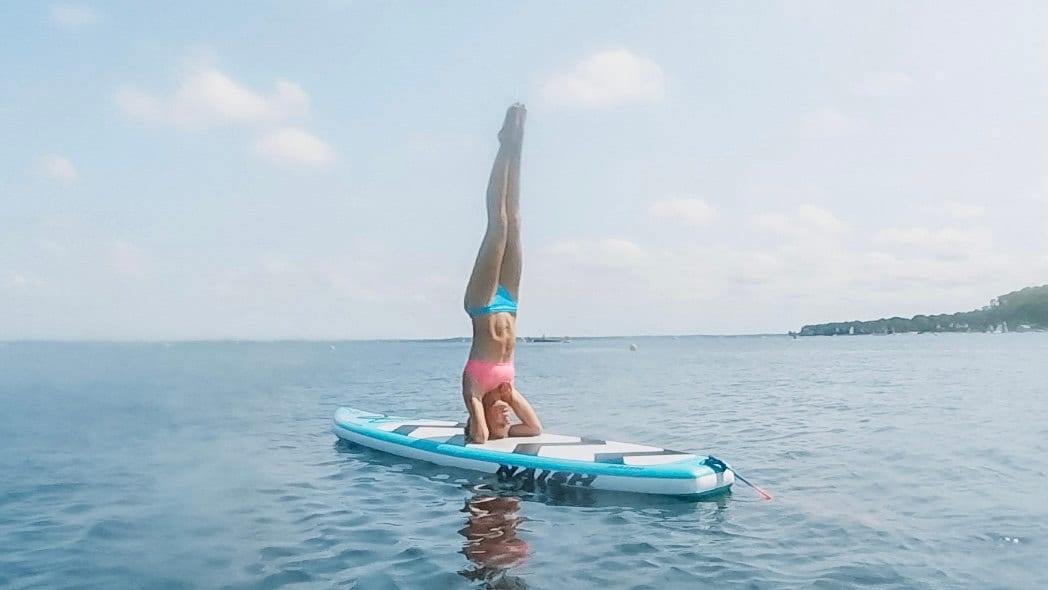 Île de Ré 
Our friends were already familiar with the gorgeous Île de Ré and had before stayed at the campsite right on the beach at Le Bois-Plage-en-Ré. This French island is a very special place; an island famed for oysters and wine, it's picturesque villages with their buildings framed with colourful shutters and flowers offer a photo-opportunity at every corner, even the island's donkeys look chic in their French-striped linen pyjamas. We spent the last few happy days of our trip on bicycles, exploring the pretty towns of Saint-Martin-de-Ré, La Flotte and La Couarde-sur-Mer, picking up farm-grown vegetables and freshly baked baguettes to fill our baskets along the way.